The New, Jewish, Slightly Musical, Millennial Dramedy
(for the Wannabe Rock star in all of us)
A 30 year old wannabe rock star still living with grandma, decides to throw himself the Bar Mitzvah he never had to get his family to pay for studio time and further his dreams of fame.
Jason Goldberg is an unemployed law school drop-out living with his grandma and clinging to his dreams of still becoming a rock star. At age 13, he was supposed to have a Bar Mitzvah but it was canceled when his beloved Grandfather passed away just hours before it was to begin.
Now, as his 30th birthday approaches, a record executive finally shows some interest in his music after seeing him perform at his cousin Rhonnie's Bat Mitzvah. The executive asks to hear a demo. This could finally be his big break!
Only snag is, Jason does not have a demo recorded. To make matters worse, his band decides that now is the right time to call it quits and move on with their adult lives. With nowhere else to turn, Jason looks to his 13 year old cousin for advice. Rhonnie jokingly suggests that he throw himself the Bar Mitzvah he never had and use the money he receives as gifts from family to pay for a new demo. Jason realizes this is a brilliant idea and decides sets out to throw himself the Bar Mitzvah.
In his search, he meets Rabbi Jonathan Roth, the former head of a prominent synagogue, who now works as a Hebrew school teacher. Rabbi Roth agrees to train Jason after he is convinced that Jason is actually doing this for the spiritual fulfillment and not monetary gain and also on the condition that he will help the Rabbi with his own initiative to bring LGBT education to the synagogue.
In order to get the money to record his demo, Jason must now go on a journey of self discovery in preparation for the biggest day in a young Jewish person's life. He must do it without the Rabbi or his family knowing his true motives. Along the way, he may just end up having to own up to his failures, stop giving excuses and finally embrace adulthood in order to truly become a man.
Max Kinchen is a filmmaker and screenwriter living in Brooklyn New York. He is the son of a Christian father and Jewish mother, who both remarried back into their religions, leading to a lifetime of religious identity crises for their son. After graduating New York University's Tisch School of the Arts in 2012 and a two year stint in Los Angeles, he currently works in the production department on various TV shows in New York, most recently on the third season of TV Land's YOUNGER. He has written and directed short films, completed the screenplays for several features in addition to this one, and can't wait to cut his teeth on his first feature film. He is also a die hard Red Sox fan and will not apologize for it, despite living deep in Yankee country.
Suzanne has been writing since she was 4-years old (starting on her parents' living room walls). Much later in life, she gave up her jumbo crayons, but not her desire to challenge her audience. Suzanne's work expresses her interest in exploring social issues with intelligent humor and engaging characters. She has written and produced several plays that have been performed in multiple venues across the country, including her political comedy "Assess and Elephants," and the one-woman show she penned, "New Eyes," which has enjoyed a six-year run and significant critical praise. Her most recent production, "30 is the New 13" premiered at the Hollywood Fringe Festival in 2014. An LA native, Suzanne earned a masters degree in writing from USC. When she's not writing, Suzanne works as a teacher. She lives in West LA with her husband David and their adorable pup Rookie.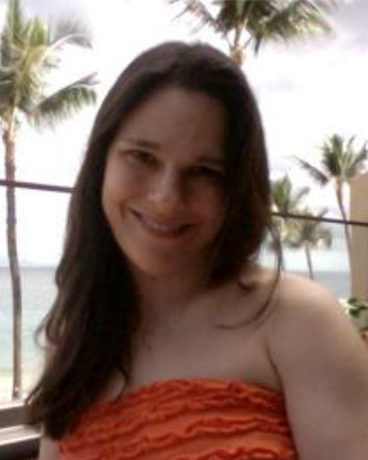 Jason is a 30 year old slacker who believes he'll someday take over the world as a rock star, if only certain things would break his way. He prides himself on never having given up on, or compromised, his music ambitions that he's had since he first picked up a guitar at 17. This commitment to his dream came at the cost at completing law school and taking the bar. He is a very smart and clever guy who doesn't always live up to his potential because he can usually find an excuse (legitimate or not) to keep him from stepping out of his comfort zone. He could be anything he wants to be, rockstar or no, if he'd get out of his own way. Until then, he still has some growing up to do, whether he'll admit it to himself or not.
Grams is the matriarch of the small family unit at the center of our story. Since her husband died suddenly, 17 years before, it has fallen on her to keep everyone together. She is loyal to a fault. She would do anything for her children and grandchildren. Grams guides Jason and his young cousin Rhonnie with a warm, comforting yet firm hand and still serves fresh chocolate chip cookies to Rhonnie whenever she comes over after school to do homework. Grams' love for Jason does blind her a bit however, and she is perhaps too accommodating, often sacrificing her own needs and desires for him. Even in her 80's, she is sharp as a tack and takes no bull from anyone.
Rabbi Jonathan Roth is an old, experienced, world weary Conservative Rabbi who should be the head of his own synagogue. However, due to a shameful secret from his past, Rabbi Roth is instead forced to while away the later years of his life teaching Hebrew school and being subordinate to a group of much younger Rabbis who he knows he is better than. Rabbi Roth is a principled man who knows he has made mistakes and tries in his own way to correct them. He takes honesty and honor very seriously, and will be your most loyal defender as long as he knows you never lied to him. He sees himself as the wise mentor type, yearning to steer the next generation. His pride and shame at his past mistakes keep getting in the way of his abilities as a mentor and guide.
Rhonnie is a boisterous, lanky, goofy 13 year old girl who is wiser and older than her years. Precocious and unflappable, she gets what she wants one way or another. She idolizes her older cousin Jason and truly believes he'll be the next great Rock Star, to the point of declaring herself his manager. She likes to talk a big game and makes everyone around her think she's the most mature person in the room often using phrases and words she doesn't fully understand to make herself seem cooler and smarter. This tenacious exterior is that of an independent old soul, which hides the very vulnerable side of a girl who is just starting to figure out who she is while coming to realize that maybe she shouldn't be idolizing Jason anymore.
Jeremy is Jason's father. A no nonsense stoic man, he did the best he could to raise his son once Jason's mother died. He has Jason's best interests at heart, but has difficulty articulating them in ways that Jason can understand. These constant misunderstandings and disagreements have led to a strained relationship between the two. There is lots of resentment and Jeremy has trouble understanding why it's directed at him since he's only trying to help his wayward son reach his full potential after all.
Sarah is the founder and director Keshet Yachad, a Jewish LGBTQ organization that provides educational services and support for Jewish LGBTQ youth who may be struggling to find acceptance within their communities. Sarah is ambitious and independent, having started Keshet Yachad all on her own. While it first appears that her connection with this story is merely professional, it soon becomes apparent that there is a much more personal tie to the events than originally thought.